When we get an inquiry from a potential bride getting married at The Greenbrier in WV, our eyes instantly light up!  "Americas Resort" is one of our favorite places to work and we always have the sweetest brides and some of the neatest experiences there.
Lindsey is a professional chef and at the time we met her she was super successful in NYC doing what she loved.  We recently found out that Lindsey is expecting a new little baby and she's got the coolest website for women who would like to learn more about what to eat for fertility, pregnancy, and breastfeeding. It's so much fun for us as Glammie's to connect with our brides on social media and be able to follow them long after their weddings and see whats going on in their lives.
Rewind back to Lindsey's wedding day and you'll find yourself surrounded with some pretty special ladies.  Lou, Sandy, and Amanda had the privilege of glamming up Lindsey and her bridal party and got to know a little bit about each of the ladies too.  One of her bridesmaids is the brains behind this amazing blog we found out about for awesome brunch ideas and reviews in DC and Chicago!
We were lucky enough to be able to stay on location for a bit for part of Lindsey's first photos with the very talented Clay Blackmore.  We have never seen so many lights, photographers, camera men, and all the energy that goes along with it as we did at Lindsey's wedding.  It was so much fun to tag along behind her and make sure that both she and all her maids were looking their very best as the whole group strolled through the halls of The Greenbrier and finally ending up at the Presidential suite for photos on the famous staircase.  
Lindsey chose a very classic look, that Lou executed flawlessly.  Simple and elegant were the words that came to mind when these photos came back to us.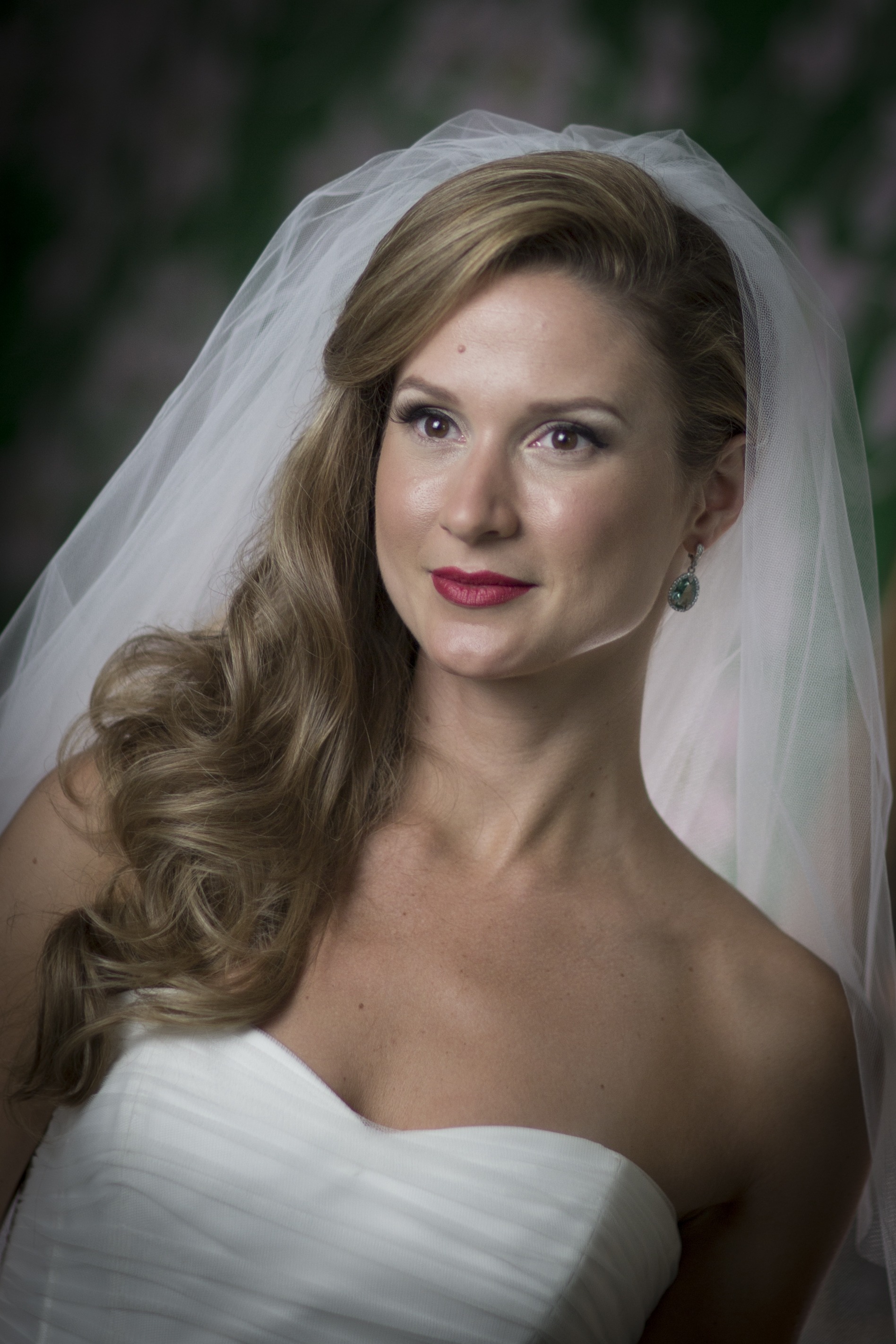 Lindsey, thank you so much for letting us be a part of your special day and we wish you the best of luck on behalf of all the Glammies with your new little bundle of joy!!